Horror Humor Hunger: The only podcast that will scare you, make you laugh, and then feed you.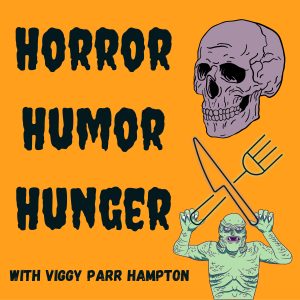 ---
Season 3 is now streaming from your favorite podcast provider!
Featuring my original short story, "Grandma Ruth's U.P. Truck Stop," this season tackles issues of life, death, artificial intelligence, and what it means to be human. You know, just the light topics.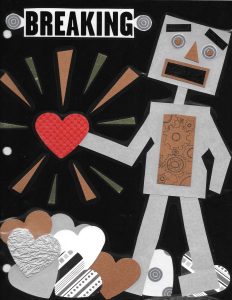 ---
Hot Ghoul Summer is currently streaming from your favorite podcast provider!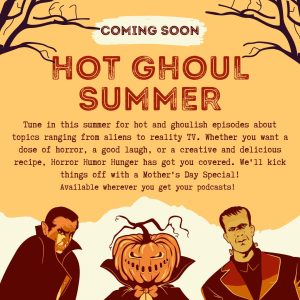 ---
Season 1 is available NOW from your favorite podcast provider! This season features an original short horror story about a social pariah named Andrew Ferenc who gets trapped in an underground subway station during a water barrier test. The barrier is leaking, but that's not the worst part–he quickly realizes he's not alone in the dark.
Subsequent season 1 episodes tackle the major themes in the story such as peaking in high school, horror as catharsis, and mental health and horror. There's also a real-life ghost story and, of course, a recipe to satisfy your hunger!
---
Each season presents an original short story, followed by interviews with experts, discussion about the themes of the story and the nature of horror, and a custom-crafted recipe inspired by the story.
Horror Humor Hunger is available on Apple Podcasts, Spotify, Google Podcasts, and pretty much everywhere else you get your podcasts!
Find my podcast website here.
Keep up with the podcast on Twitter @HHHPodwithViggy and on Instagram @horrorhumorhungerpodcast!